From 28 to 30 June of each year Galatina celebrates its Patron Saints, Saint Peter and Paul
with a long lineup of religious and civil events.
In the popular narrative it is handed down that St. Peter and Paul stopped in Galatina
during their evangelization trips around the world. The Mother Church preserves
the boulder on which it is said that St. Peter sat,
to rest during one of the stages in Salento on his journey from Antioch to Rome, so much so that the " keys of Peter".
Of the visit of St. Paul
, received in the home of a citizen of Galatina,
a well remains from which the Saint made water flow as a thank you for the hospitality.
The beneficiary family dedicated the small chapel in their home to Saint Paul.
Since then it has been a pilgrimage destination for all tarantolati, who go there to ask for the grace of healing from the taranta bite.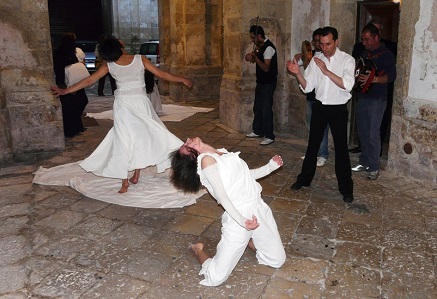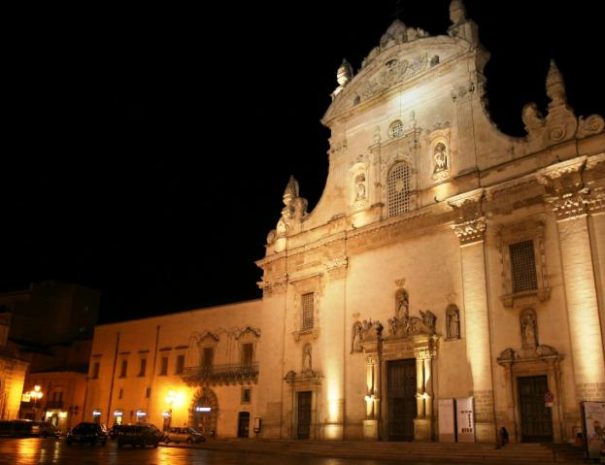 The well of San Paolo and the tradition of Tarantism
The well of San Paolo is at the center of the tarantism phenomenon. Even today it is celebrated through songs and dances during the feast of June 28: a tradition that belongs to a past steeped in ancient traditions that has continued over time thanks to the devotion of the faithful and the perseverance of the inhabitants to pass on the ancient customs. Today, alongside the devotion, the appointment in front of the chapel, on the day of the patron saints, sees an ever greater interest on the part of Salento cultural tourism.